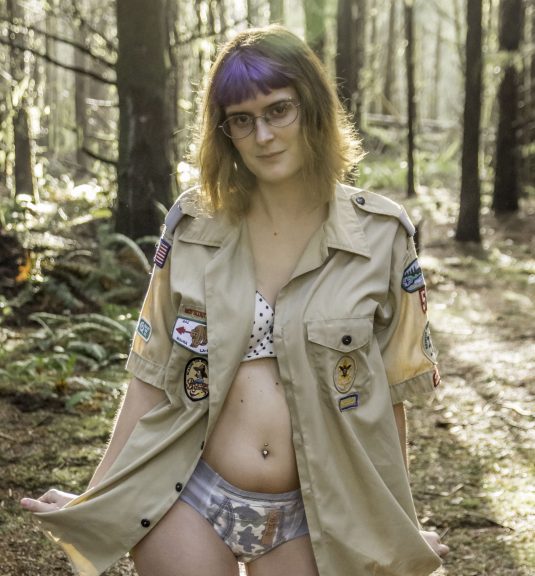 Sosha as always dreamed of being a boy scout, so in these photos we decided to make her wish come true.  Check out Sosha doing her best impression of a scout in pullups in these photos.
The photo set starts out with some cute photos of Sosha wearing her scout uniform in the forest.  Then, she unfastens her pants, giving us a glimpse of a blue pullup style diaper.  She teases us with some glimpses of the diaper, before taking the jeans entirely off.  We now get an unobstructed view of her pullup.
Only wearing the diaper and scout shirt, the last half of the photo set is filled with very seductive photos.  Sosha is clearly enjoying wearing a scout uniform and showing off her diaper for the camera.