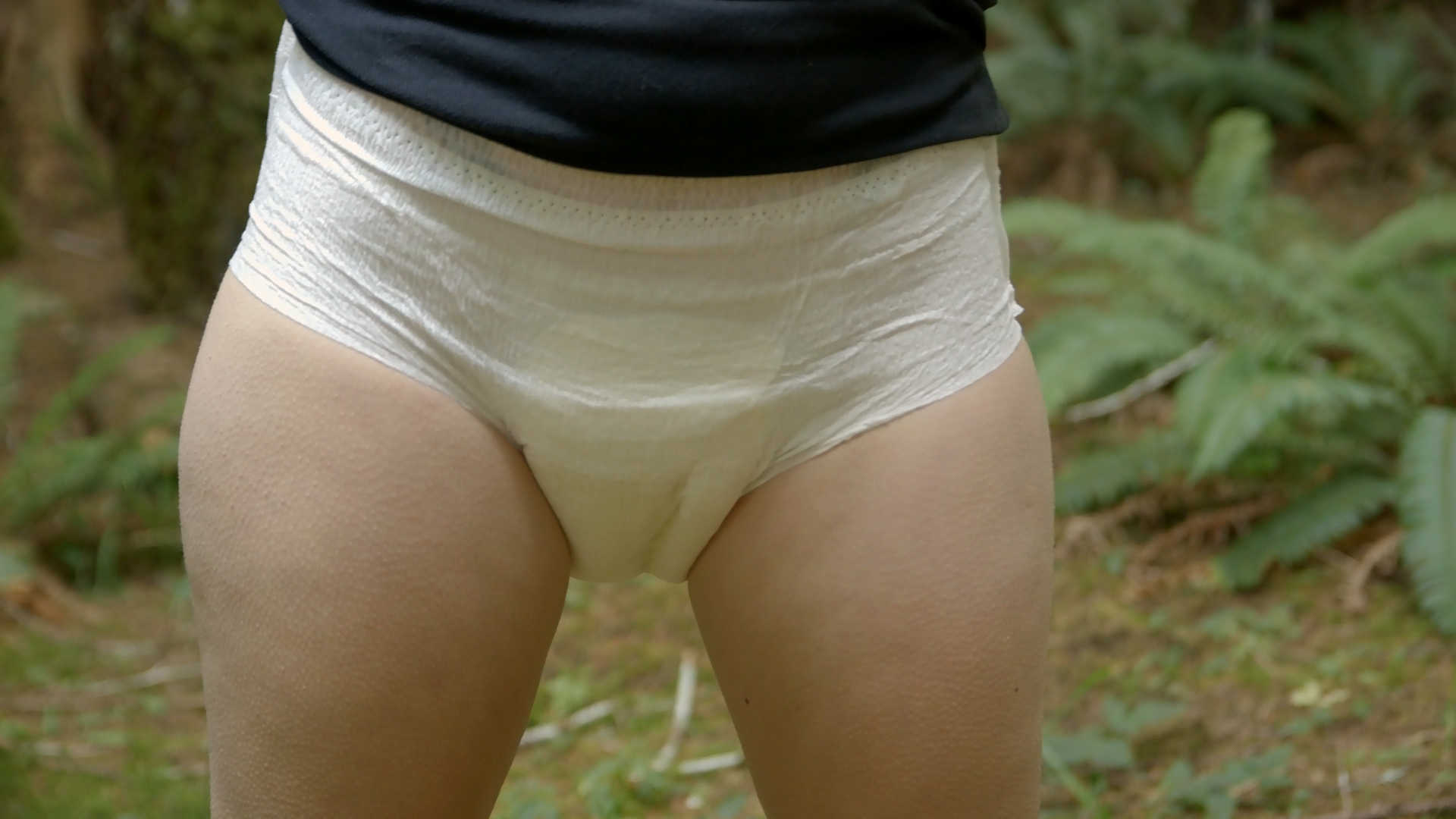 On Purpose Wetting
Watch as Sosha intentionally pees in her diaper in this sexy wetting video.
In this lovely, no frills, diaper wetting video we join Sosha out in the forest.  She is wearing only a pull-on style diaper and a black tank top.  Talking directly to the camera, she is all too happy to show off her diaper for the camera.  After giving us a good look at her diaper, she excitedly demonstrates its purpose.
Proudly standing, feet planted firmly on the ground, Sosha pees in her diaper as the camera goes in for an extreme close up.  From this extreme closeup view, we can just make out the diaper growing a bit saggy and slightly changing color as she fills it with warm, wet urine.
Once she is done peeing, she removes the heavy, saturated pull-on, exposing her bare pussy to dry in the woodland air.  Feeling accomplished, she holds the diaper up, giving us a chance to appreciate how much she peed, and how admirably the diaper performed in absorbing it all.