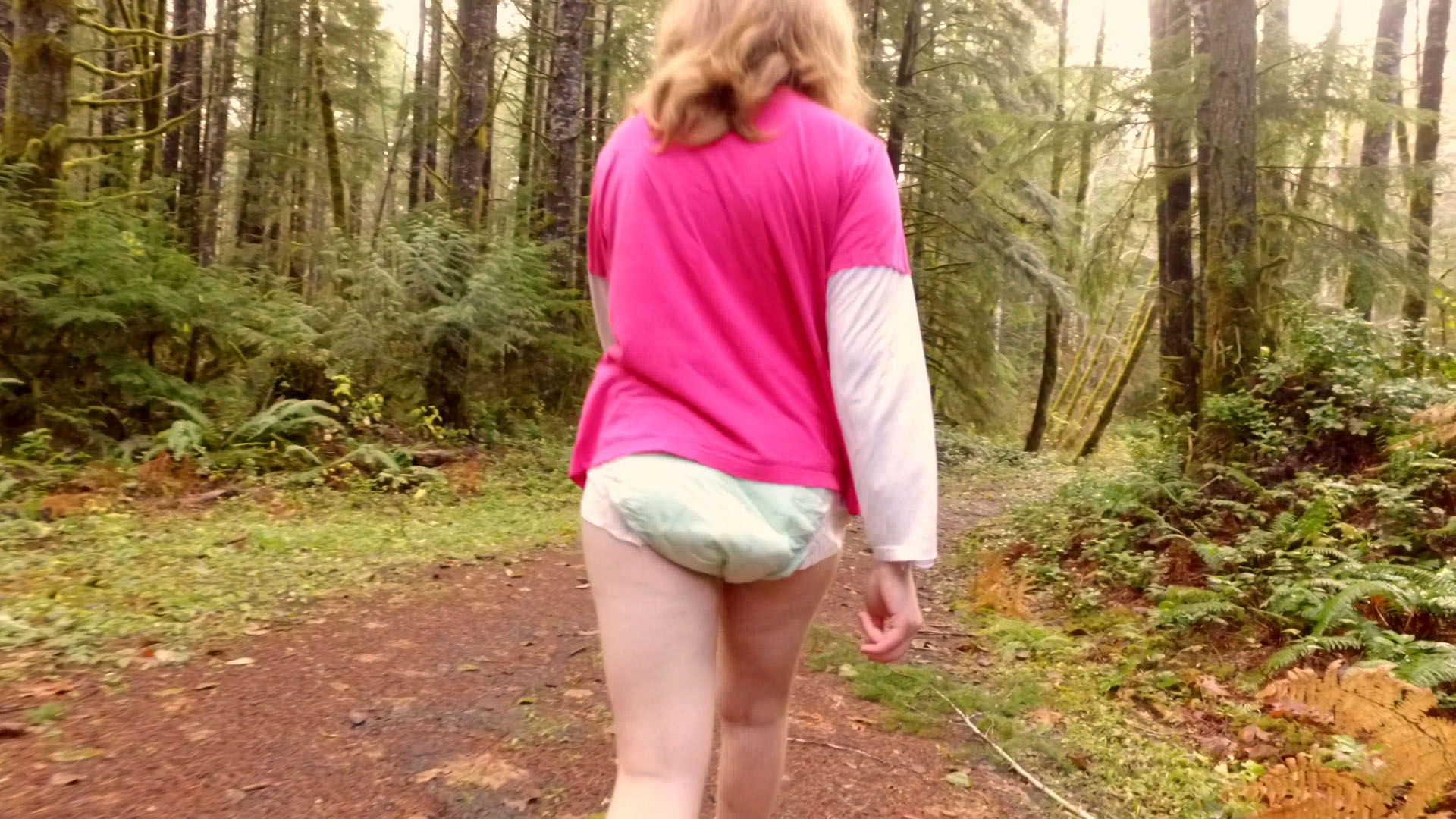 Walking Around With Melissa
Melissa has never modeled before.  This is her first time appearing on an adult site.  She is just a normal, shy girl, who enjoys wearing diapers.  In this video we go for a walk through the forest with her, and she talks about her love of padded, absorbent, underwear.
We join Melissa in this video as she is taking a stroll through the forest.  She is wearing only a shirt and a diaper, no pants.  The camera follows her as she walks through the forest, happy to be wearing a diaper out in the open.  As we walk with her, she discusses how nice it is to wear a diaper.
After a bit of walking, her diaper seems to be looking extra bulky.  It seems that she has peed in it.  Our suspicions are confirmed as she sheepishly admits that she just wet her diaper.  We continue to follow her for a bit, but eventually she says goodbye and the video comes to a close with a shot of her cute, diapered, bottom as she walks away.