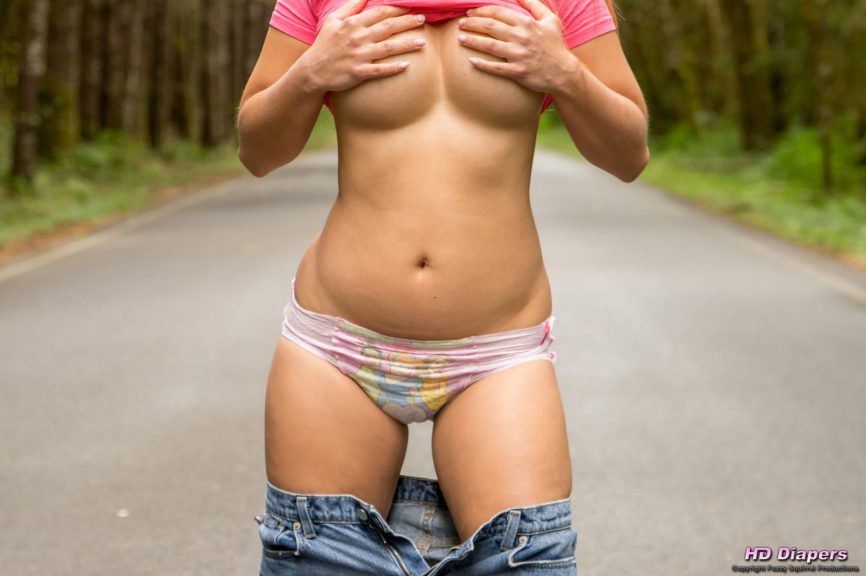 Wearing a Pullup in the Street
There is only one word that can describe this photo set- Wow!
First of all, this gallery is absolutely huge, featuring over 140 exclusive photographs.  It isn't just the size of this gallery that will make you say, "wow," but also the content.  First, these pictures feature the absolutely stunning Nikko Jordan wearing an incredibly cute, little girl pullup style diaper.  Second, these pictures are incredibly daring, photographed in a public street.
At one point during the photo shoot, we had to take a break and get out of the road as a pickup drove by.  Don't worry, we continued to take some pictures just to the side of the street to prove this really happened.  Standing in the middle of the open road, Nikko has no issues with exposing her breasts and showing off her diaper.