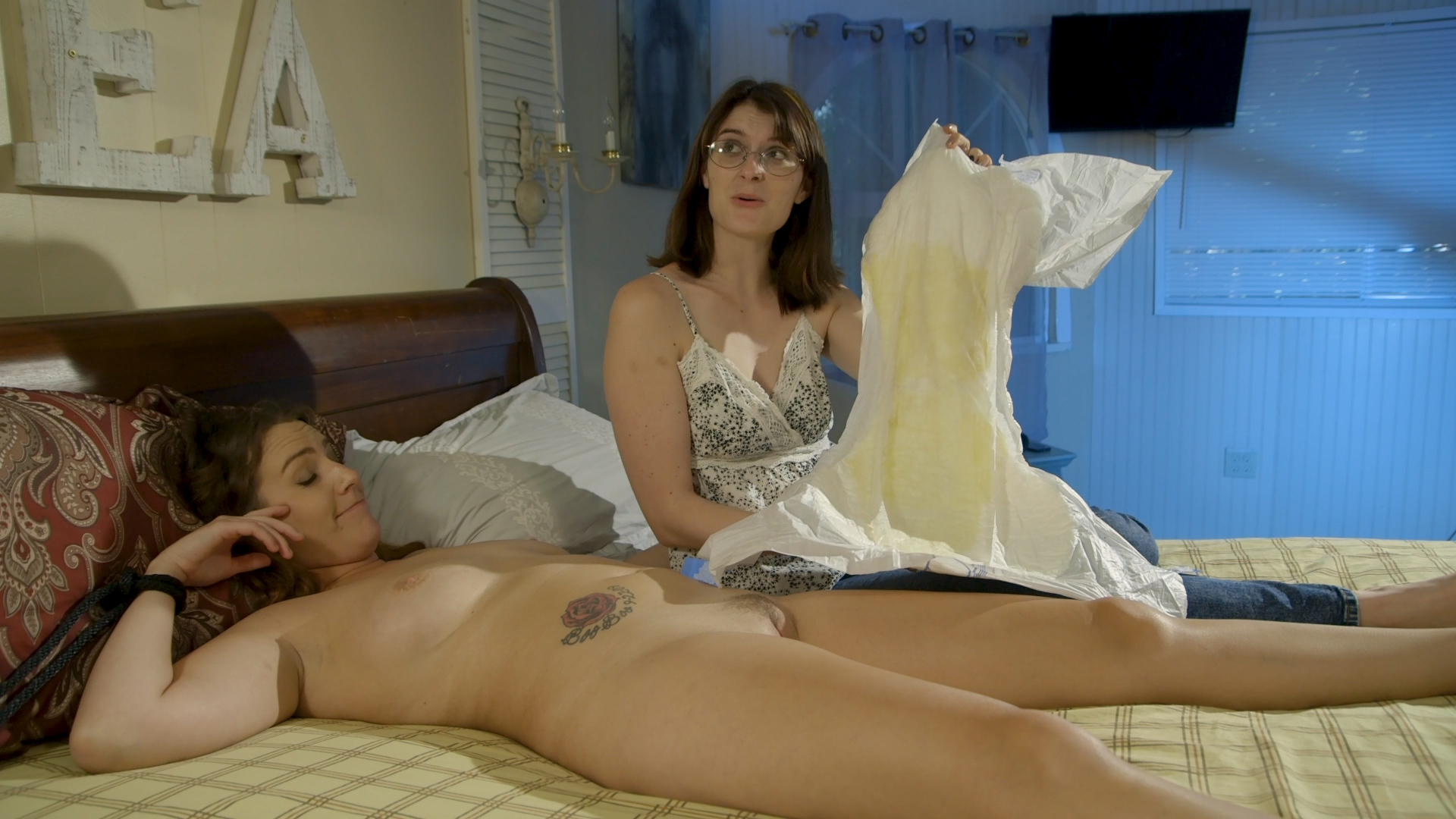 Diaper Bondage Instruction
Watch as Sosha ties Alisha up in a diaper and tickles her until she pees in this extremely hot instructional video.
Congratulations, you have finally found yourself an intimate partner who enjoys diaper play!  But, now that you've had some diapered fun together, you're looking for fresh ideas, and that is where this video comes in.
In this video, Sosha instructs viewers on the fine art of diaper bondage play.  She shows you how to properly diaper your sub, tie her up, and tickle her until she pees in her diaper.  As Sosha explains all this, she demonstrated on Alisha.
After Sosha has tickled Alisha to the point that Alisha completely pees in her diaper, Sosha takes the diaper off her and holds it up to the camera so that we may appreciate just how much Alisha peed.