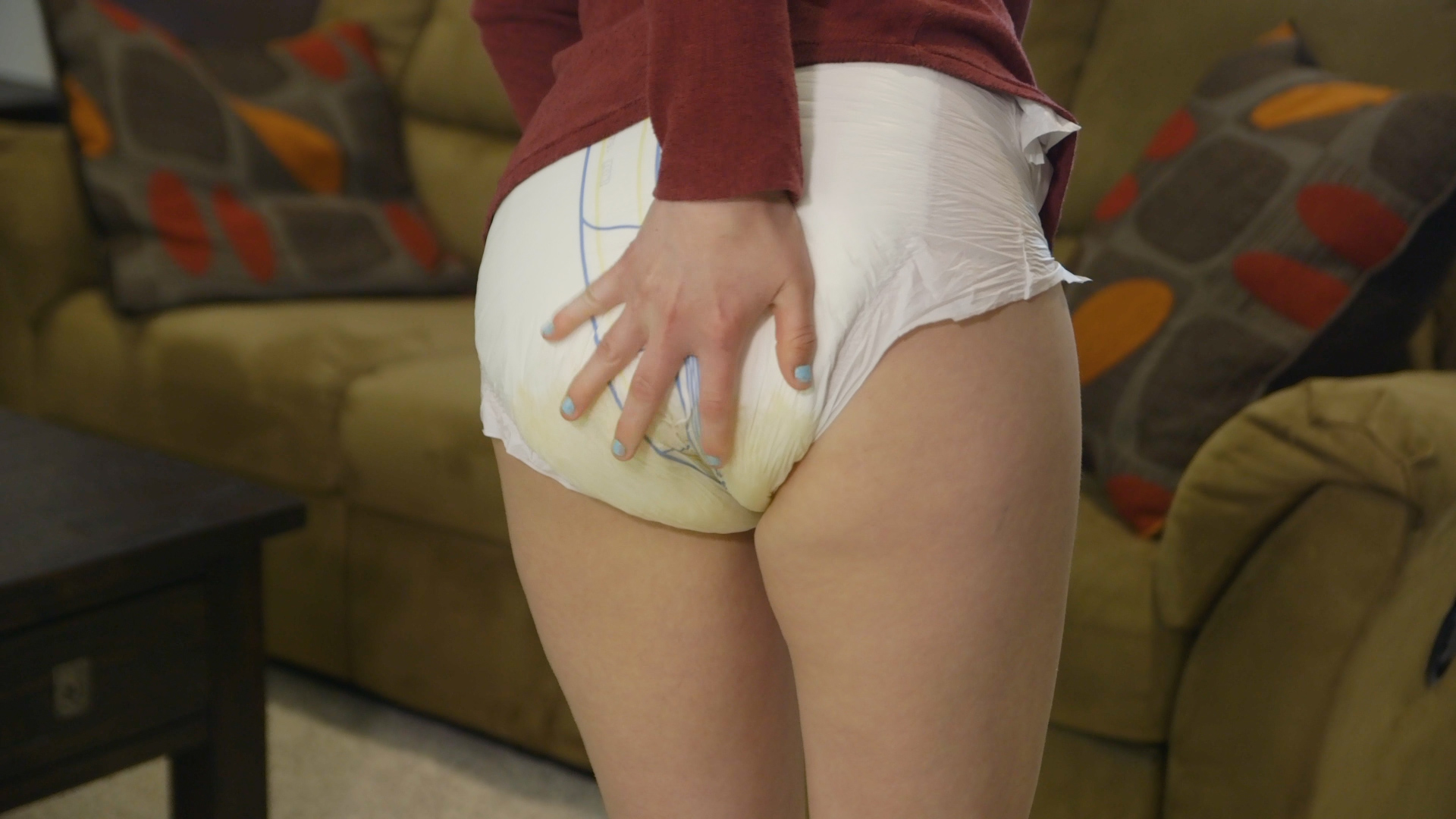 Diaper Under Leggings
Under her dark blue leggings, Alisha has a secret- She is wearing a thick, tabbed, adult diaper.  In this video she takes off her leggings, showing you her diaper, and then intentionally pees in it.
We join Alisha in her living room.  She is wearing a long sleeved shirt and dark blue leggings.  Under her leggings, she tells us, she is wearing a diaper.  The camera zooms in for a close up as she pushes on the diaper, showing how thick the padding is under her tight leggings.
To prove that she is actually wearing a diaper, she takes off the leggings, revealing the tabbed diaper underneath.  Once her leggings are off, she intentionally pees in the diaper.  We can clearly see in the video as the diaper fills up, changing color as she relieves herself.
After she is done peeing in her diaper, she shows it off a bit for the camera.  Then, she takes it off, holding up so that we can appreciate just how soaking wet it is.