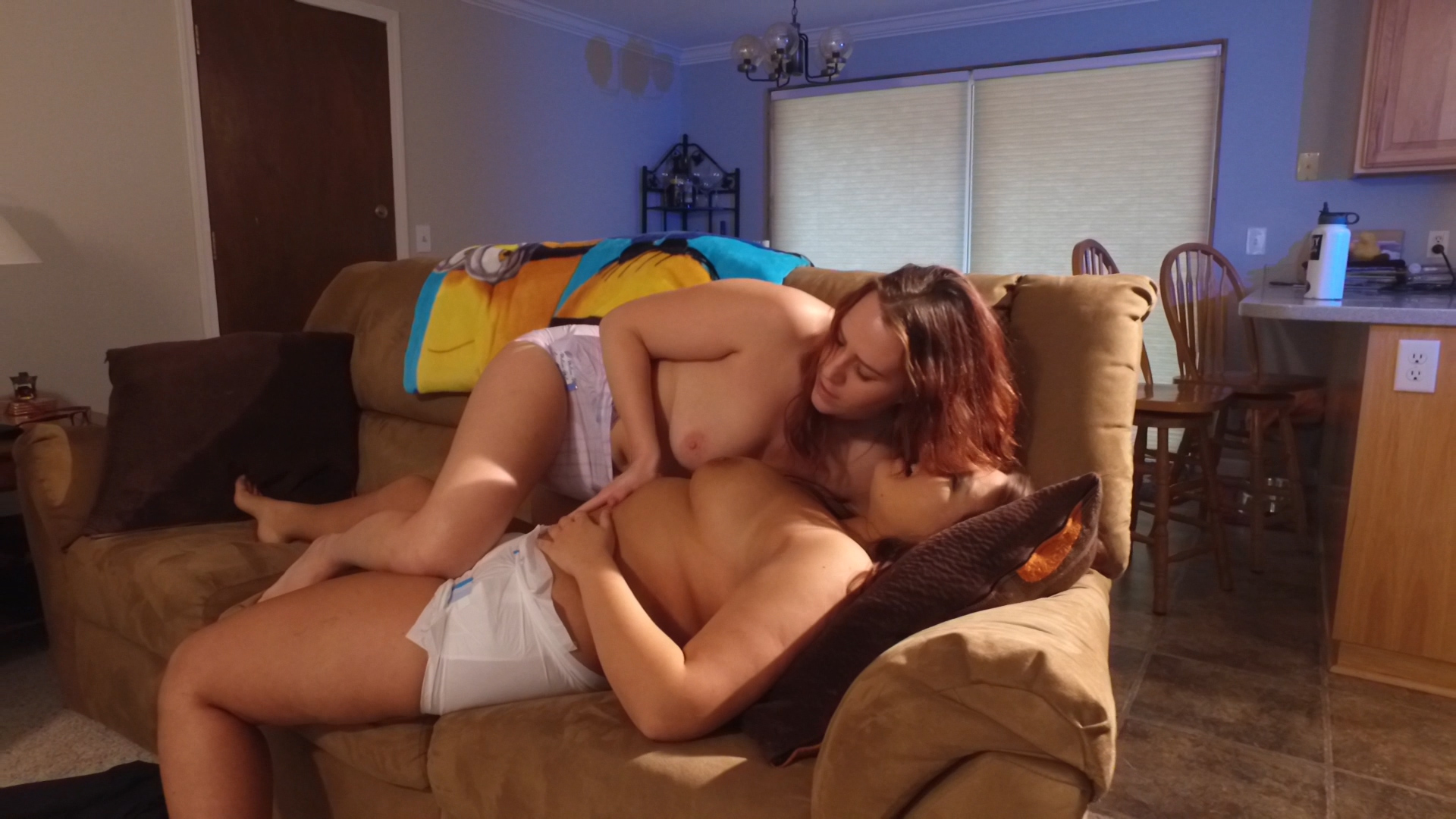 Living Room Lesbians
This sexy lesbian diaper video features Alisha and Ryann.  We get to watch as they have some kinky diapered fun on the living room sofa.
The video starts with both girls fully dressed, passionately making out.  It isn't long before they are pulling off each other's clothes.  As their clothes come off, it is revealed that they are each wearing a bulky, tabbed, adult diaper.  Neither seems bothered by having their diaper exposed, or at all surprised the other one is wearing a diaper.
They continue to make out, only wearing their diapers.  Eventually they both get so horny that they start to finger each other.  Diapers still on, they each place a hand in the other's diaper.  Furiously fingering in their diapers, they cum almost simultaneously.  After climaxing, they lay peacefully on the sofa together, still in just their diapers.