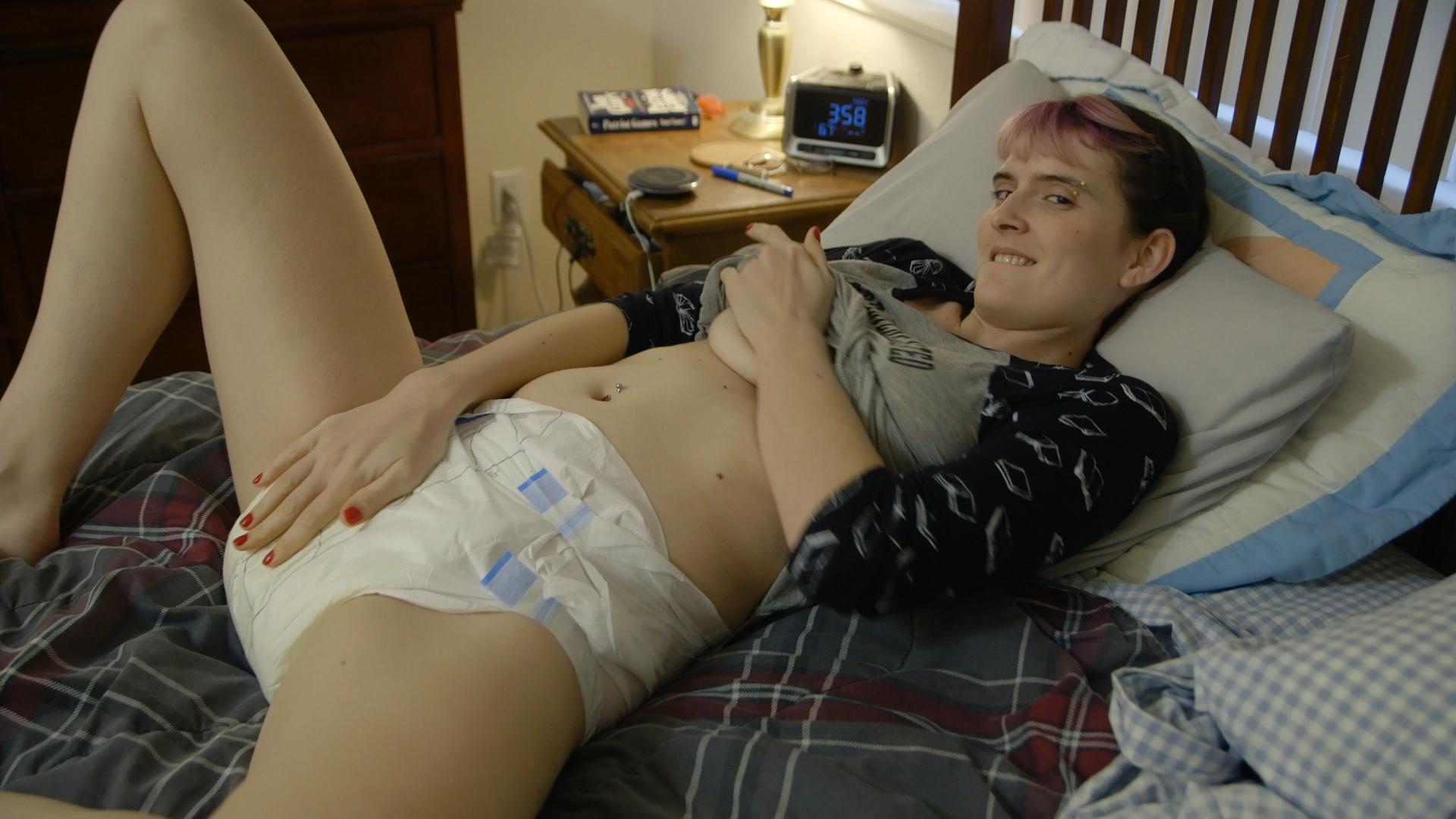 Masturbating in a Very Wet Diaper
In this video Sosha masturbates in her very wet diaper.
We find Sosha in bed just as she is starting to wake.  As she sits up, she discovers that somehow her diaper went from dry, to very wet, as if magic, while she slept.
Having a wet diaper has made her very horny, so before she gets up and changes, she decides to take a few minutes to herself to satisfy her urges.  We get to watch as she takes off her pink pajama pants, revealing her saturated adult diaper, and begins to rub herself.  As she masturbates, the camera moves around, showing us different angles, as she pleasures herself in her pissy-wet diaper.
Once she cums, she takes off the wet diaper, laying it on the bed.  We get to appreciate a nice, close up view, seeing just how much she must have peed overnight.  Finally, Sosha decides that it is time to start her day.  She gets out of bed and goes to clean up, leaving her wet diaper laying there.