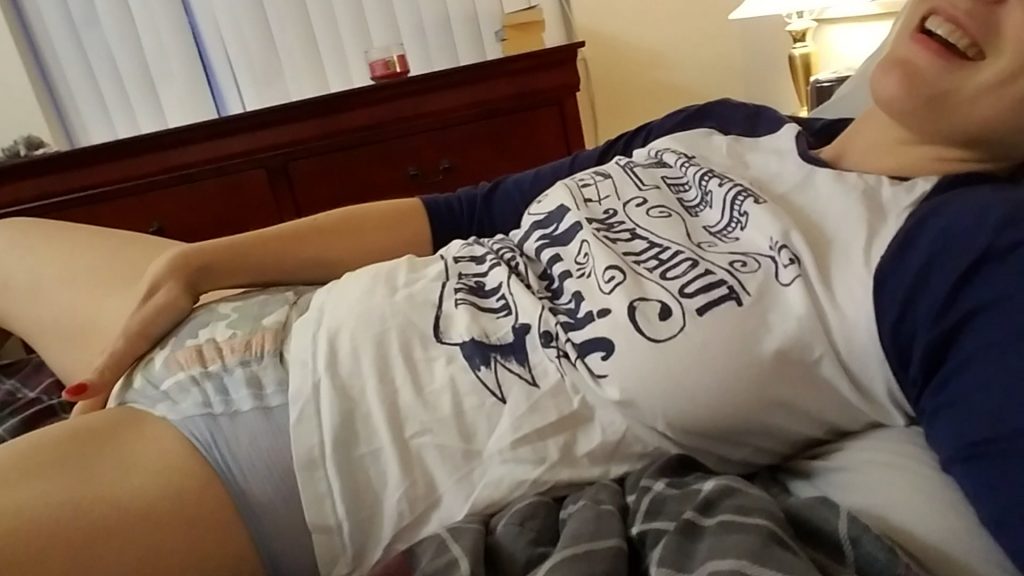 Personal Diaper Video
In this video we join Sosha in bed as she wakes and discovers that her diaper is wet.
The previous night, before bed, Sosha put on a pull-up style diaper, just to be safe.  The next morning, when she wakes, she grabs her phone and starts to record this video.  She then checks her diaper, and discovers that it is, indeed, wet.
Sosha loves using her diapers, and is extremely aroused by the idea that she is still a bed wetter who needs protection.  Mulling over these thoughts causes her to grow increasingly horny.  Still recording herself, and still wearing her wet diaper, she proceeds to masturbate.  After she cums, she shows off her wet pull-up to the camera, even giving us a glimpse inside.  She then says goodbye, and stops recording to go clean up and get ready for her day.