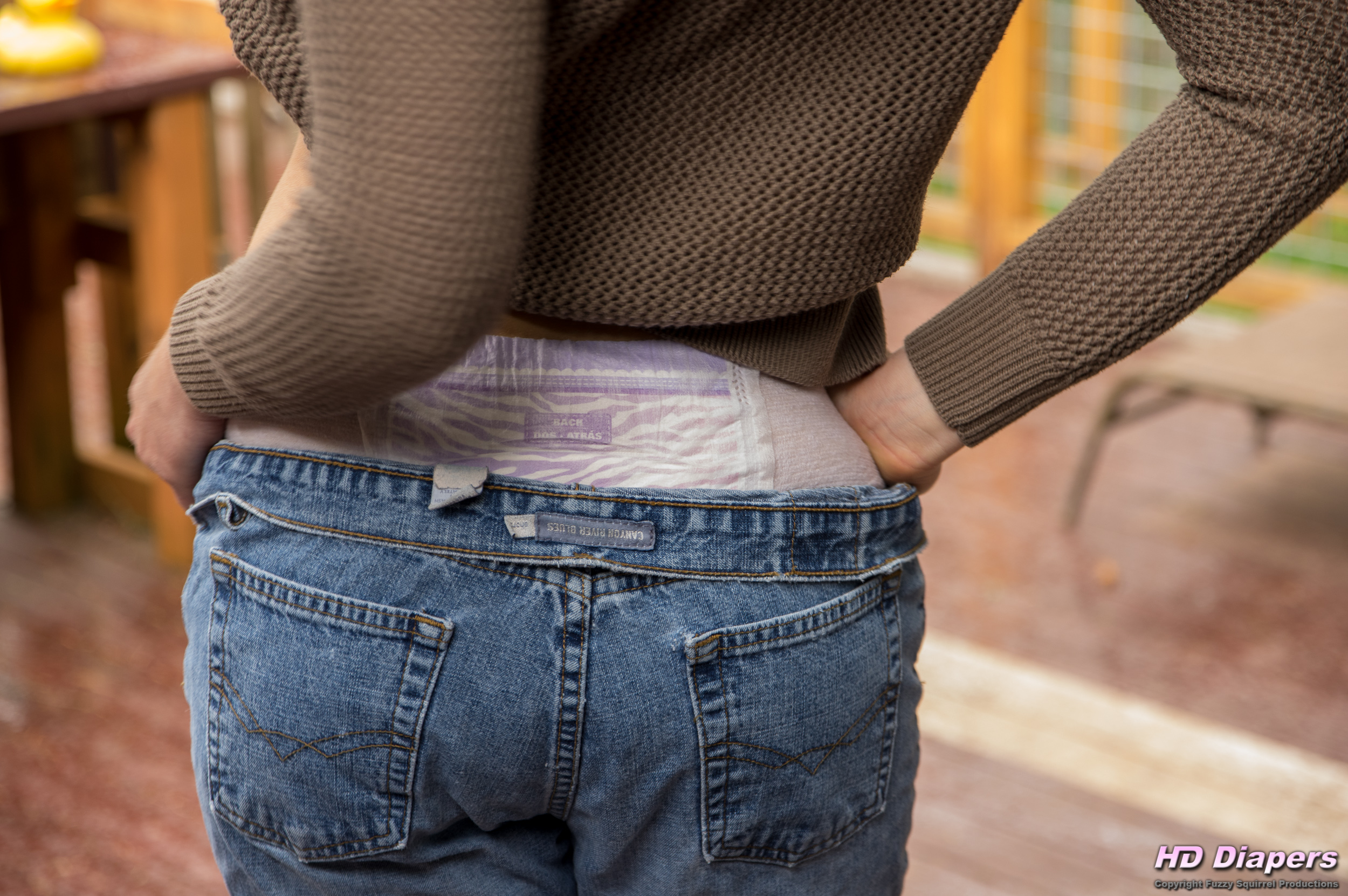 Sexy Diaper Waistband Tease
This super sexy photo set features nearly 140 exclusive diapered photographs of Alisha wearing a pull-on style diaper.
In these photos we step outside with Alisha where she teases us by giving us seductive glances of her diaper's waistband.  Wearing jeans, a see-through top, and a pull on style diaper, Alisha knows exactly how sexy she looks.  She has fun teasing the camera, flashing her breasts and diaper, with a giant smile on her face.  Through more than one hundred photos we get to enjoy Alisha wearing her diaper from various angles and poses.