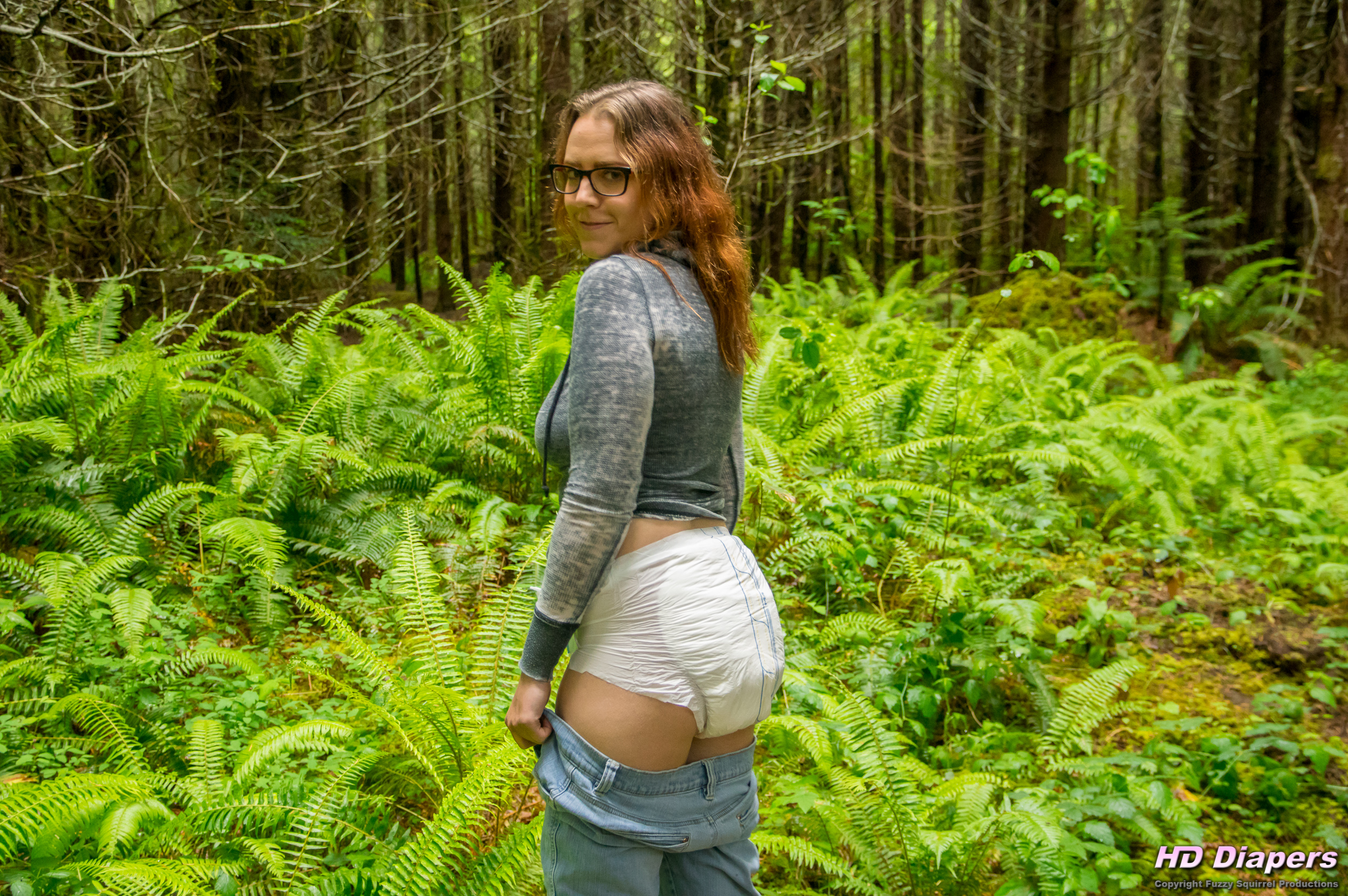 Tabbed Diaper Forest Photos
Check out this large photo set featuring Alisha wearing a thick, tabbed, diaper under her jeans.
In these photos we find Alisha in the forest where she is wearing a gray shirt, jeans, and a thick, tabbed, diaper.  Before she intentionally gives us a look at her diaper, we can tell she is wearing it under her jeans.  The diaper is so thick that you can make out the extra padding through the denim.
She gives us some teasing glimpses of the diaper, unzipping her pants so we can see the tabbed diaper under.  Ultimately, she takes off her pants and shirt so that she is left standing in the forest only wearing a diaper.